21-1-2013: Iraq: Aramean teacher and student killed in Mosul
22-2-2012: Iraq: We have left behind a "sovereign, stable and self-reliant Iraq"
26-10-2011: "Liberation" Iraq: Extermination Aramean Christians. "Liberation" Egypt: burning churches and slaughtering of Coptic Christians
19-8-2011: Iraq and Arameans: The usual ritual, blowing up their churches
7-6-2011: The uproar in the Middle-East and the future of the Aramean nation
29-4-2011: "Liberation" of Iraq: Extermination of Arameans of Iraq "Liberation" of Syria…..?????..
23-11-2010: Aramean blood continue to flow in Iraq: Two Aramean brothers killed in Mosul
11-11-2010: An Aramean spiritual leader makes a dramatic appeal: Leave Iraq
1-11-2010: Bloodbath among the Arameans of Baghdad: Something like this never happened
5-10-2010: Iraqi Ministry of Foreign Affairs condemns in strong words the terrorist attack on the Aramean Catholic church in Baghdad
17-5-2010: Iraq: The 19 years old Aramean girl Sandy Shabib Hadi Zahra succumbs to her injuries
10-3-2010: Exodus Arameans from Mosul: According to recent UN report more than 5000 Arameans have left Mosul
6-3-2010: Patriarch of the Syrian Orthodox Church of Antioch condemns the attacks on the Aramean Christians of Mosul
3-3-2010: Exodus of the Arameans of Mosul continues undiminished: According to UN report already 720 Aramean families (4320 people) have left Mosul
1-3-2010: Peaceful demonstration on Sunday 28th of February 2010 by the Aramean Orthodox and Catholics in Baghdeda (Qaraqosh), northern Iraq
27-2-2010: Council of Churches in Iraq appeals to the government to protect the Aramean people in Mosul, Iraq
26-2-2010: The Arameans of Mosul: A new Exodus and Ethnic cleansing is going on
18-2-2010: The Arameans of Iraq again victim of killings and bloodbaths:
24-12-2009: A Christmas "message" for the Arameans of Mosul: Four Aramean Churches attacked and one Aramean killed
26-10-2009: Exactly one month and one day after the dramatic appeal of Iraqi President to the United Nations, two car bombs were detonated in the neighborhood of the Green Zone in Baghdad, Iraq
1-9-2009: Arameans of Iraq: The East- Aramean Chaldean bishop Louis Sako of Kirkuk sounds the alarm bell
29-8-2009: Totally unfounded or has it a grain of truth in it? Greater- Israel and the ethnic cleansing of the Arameans of Mosul and surroundings in Iraq
14-7-2009: The Special UN envoy to Iraq, Mr. Ad Melkert, wants extra protection for the Aramean Christians in Iraq
13-7-2009: Seven Indigenous Aramean Churches in Baghdad (Iraq) attacked by car bombs
4-5-2009: Aramean blood continues to flow in Iraq…
15-11-2008: Iraq: The bloodshed of Aramean people and bombardment of churches continues undiminished
27-10-2008: Attempt of ethnic cleansing Mosul: The Aramean Srebrinica. Who is responsible and why?
14-10-2008: Aramean indigenous nation of Iraq: Removal of article 50, exclusion, killings, persecutions, displacements and ethnic cleansing in Mosul erea
2-9-2008: Again two Arameans killed in Iraq
Killing of Priest Yusuf Adel Abudi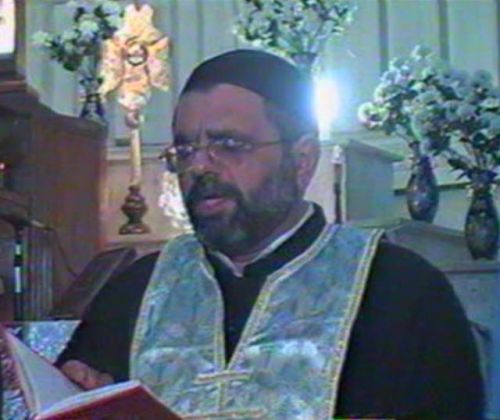 4-5-2008: Again a Aramean spiritual leader is killed in Iraq. This time: The West- Aramean Syrian orthodox priest Yusuf Adel Abudi in Bagdad
11-4-2008: Through all the misery: Miracles happens in Iraq
6-4-2008: Funeral of the West- Aramean Syrian Orthodox Priest Yusuf Adel Abudi
Killing of Mgr. Faraj Raho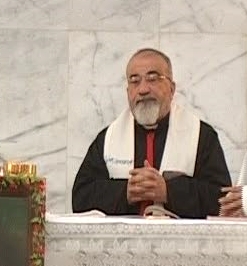 1-3-2008: East- Aramean Chaldean bishop of Mosul, Mgr. Paulus Faraj Raho was abducted on 29-2-2008 in Mosul.
13-3-2008: The East- Aramean Chaldean bishop Paulus Faraj Raho killed in Mosul
14-3-2008: Friday 14-3-2008: Funeral of Mgr. Faraj Raho in St. Addai Church in Karemlesh
16-3-2008: Mgr. Paulus Faraj Raho: A Great Spiritual Leader and a Worthy Sheppard in Charge of Jesus Christ
23-2-2008: Aramean centre for art and culture has been opened in Ankawa, northern Iraq
7-1-2008: Aramean Churches and institutions in Iraq under Attack
22-8-2007: AINA: The international lie- and hate machine and the cause of killing, persecution and decline of the Arameans of Iraq
Killing of Priest Ragied Aziz Gannie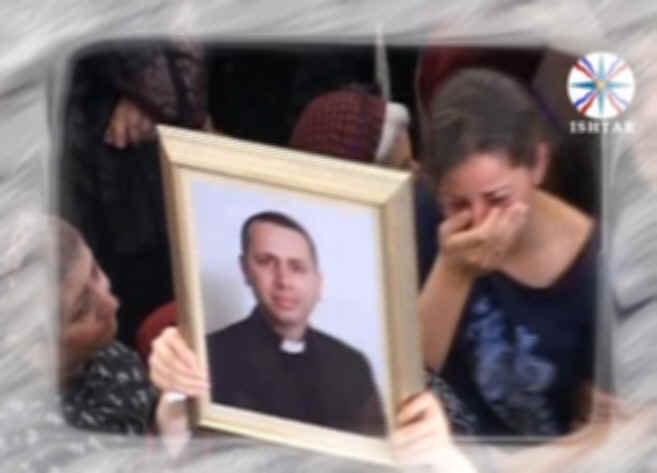 3-6-2007: East- Aramean Chaldean priest Ragied Aziz Gannie brutally murdered in Mosul along with three deacons by Muslim extremists
25-5-2007: Terror against Arameans (including "Assyrians" and Chaldeans) of Iraq. Ethnic cleansing of the Indigenous people of Iraq
Killing of Priest Paulus Iskandar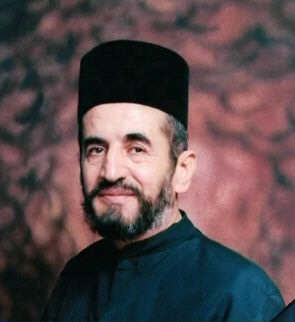 12-10-2006: Aramean priest Iskandar beheaded in Mosul (Iraq)
Killing of Isoh Majeed Hadaya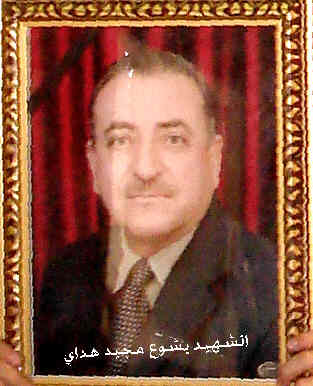 22-11-2006: The West- Aramean Isoh Majeed Hadaya killed by terrorists in Iraq
Aramean people: Aramean people (not to be confused with 'Armenians') speak Aramaic, the language spoken by Abraham, Moses and Jesus. They are the indigenous people of what was called in ancient times Aram- Nahrin, in our days it is called 'Mesopotamia'.
Some Arameans today identify themselves with "Assyrians", because of the spiritual colonial hate generating activities of the Western missionaries and diplomats in the Middle-East in 16th and 19th centuries. Other Arameans became known as "Chaldeans". However all of them are Arameans.
---
Aram-Naharaim in action for the Arameans in Iraq:
Answer from the US Embassy in Baghdad
(20-10-2005)
30th of September 2005, the three archbishops of the Syrian Church of Antioch in Iraq together with the Arameans of Aram-Naharaim Organization sent a letter to the US Ambassador, Dr. Zalmay Khalilzad in Iraq, to bring the Aramean cause under his attention and asked him to help include the Christian Indigenous Aramean people in Iraq as a distinct ethnic minority in the Constitution of Iraq.
Please click here for the letter we sent to the Ambassador Khalilzad
---
Reply from the US Embassy in Iraq to our letter of 30-9-2005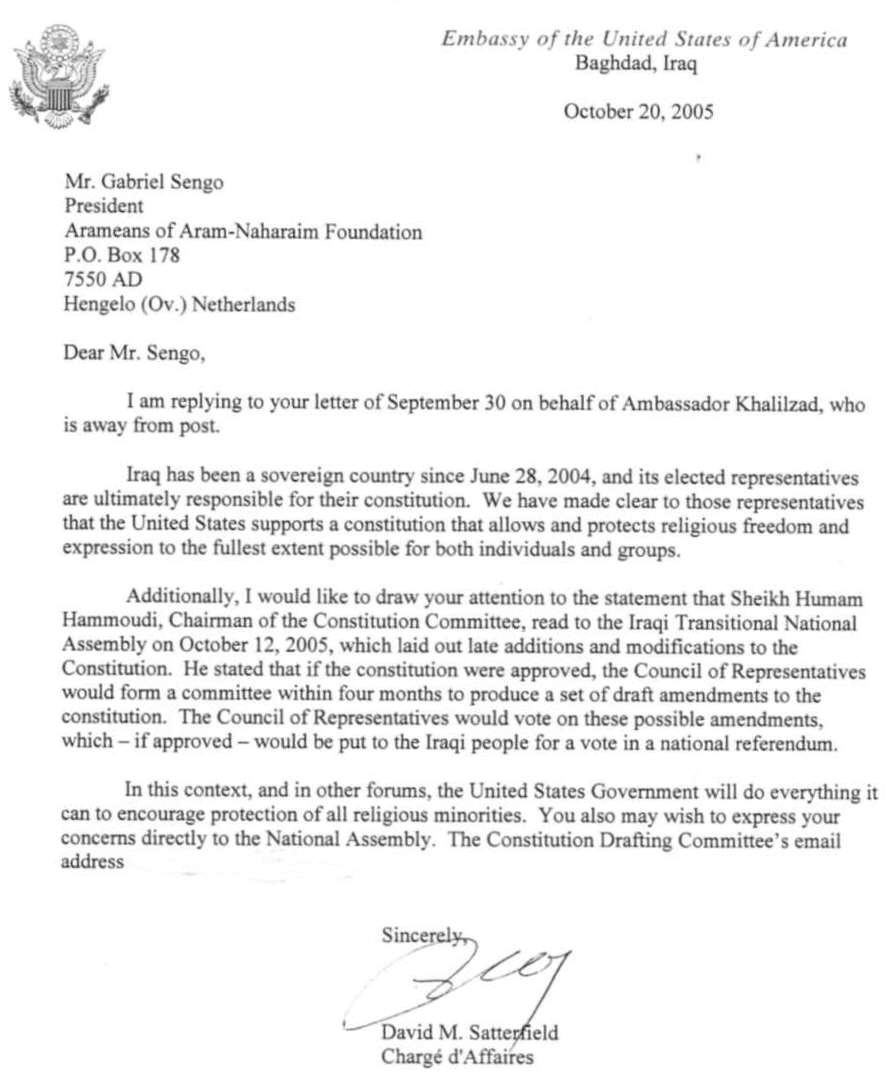 ****************************************************************
Arameans of Syria: http://www.aramnahrin.org/English/Arameans_Of_Syria.htm
Arameans of Iraq: http://www.aramnahrin.org/English/iraqichristians.htm
---

Subscribe to our newsletter.
Did you as a Aramean learn something from this article? Do you want to help the Aramean indigenous people? Please click on these links and help us:
http://www.aramnahrin.org/English/AramNaharaim_Volunteers.htm
http://www.aramnahrin.org/English/HelpUs.htm
Do you as a Aramean hate corruption and favoritism? Do you think that this had caused our nation into Diaspora? Do you want to do something against it? Are you courageous? Welcome than to Aram-Naharaim
Copyright © 2014 All rights reserved.
You have the permission to publish this article only if you mention the whole link to it..