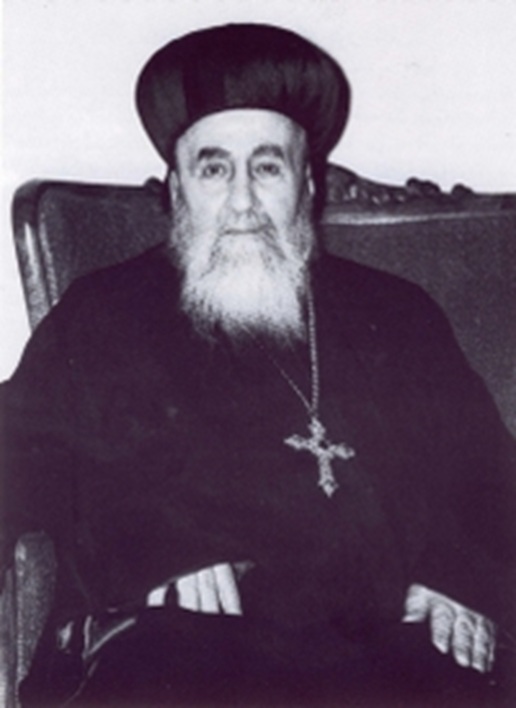 Hanna Dolabani
Testimonies of the brilliant historians of the Syrian Church of Antioch on the Aramean origin of our nation, Synonymy: Aramean/Syrian.

Subscribe To Our Newsletter
Question: Who were the ancient Assyrians? Were they simply one ethnicity or a composition of many nations/ tribes?
Who made the East- Aramean Nestorians known as "Assyrians"?
SUA/WCA and allowing terrorism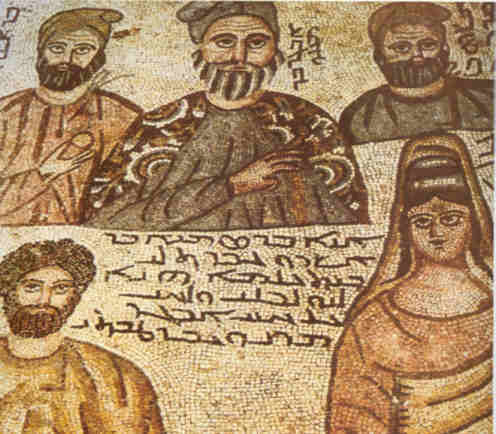 Aramean history, culture and language, a six partite interview
Colonialism, "Assyrianism" terrorism, occultism, downfall of the Aramean nation in the Middle-East and their Diaspora.
---
7-1-2014: The two Aramean bishops: used as blackmail and bargaining instrument by odious powers……
29-11-2013: Aramean bishop: What happened in Sadad is the most serious and biggest massacre of Christians in Syria in the past two years and a half…
7-10-2013: "Free Syria" according to the colonial model: Ritual slaughtering, ethnic cleansing, eating human lungs and feeding unclean and uncircumcised ones to dogs! 'Why don't you become a Muslim? Then you can be free'
27-6-2013: Aramean Catholic Priest Killed in Syria
16-5-2013: The mysterious kidnapping of the two Aramean bishops, the contradictory reports in some media, the possible responsible ones …. and the possible dénouement………
23-4-2013: Two Aramean bishops kidnapped in Syria
15-4-2013: The use of chemical weapons by the colonial powers supported death squads and terrorists in Syria (fake name: "liberators.")
19-12-2012: Syria: Has the time arrived to carry out a false flag attack with chemical weapons to be used by the colonial powers as pretext to invade Syria?
2-8-2012: Balkanization of Syria: Who will be the winners and who will be the losers? What will happen with the indigenous Arameans present in this area since thousands of years?
23-7-2012: Syria: The good ones and the bad ones, which side do you support? The story of the Aramean sister Agnes Miriam
28-6-2102: ……………reported back that Western press was spreading disinformation about the real nature of the uprising in Syria and thereby prolonging and deepening the conflict………
18-5-2012: Is the colonial demonic plan being activated to ethnically cleanse Syria of its indigenous Aramean and other Christians?
13-12-2011: Climax of Madness: The unholy colonial product "Assyrians" wants together with Muslim brotherhood to topple the regime of Bashar Assad. How the odious demonic colonial powers maneuver their spiritual children and creation into the abyss to exterminate the Aramean nation of Syria
3-12-2011: "The use of mercenaries, death squads and snipers by Western intelligence agencies is well documented,, Will the ethnic cleansing of the Arameans of Iraq serve as a example to the future ethnic cleansing of Arameans of Syria?
1-12-2011: Disposing the Middle-East of Aramean, Coptic and other Christians: a demonic plan concocted in the antichristian malignant laboratories of colonial powers
26-10-2011: "Liberation" Iraq: Extermination Aramean Christians "Liberation" Egypt: burning churches and slaughtering of Coptic Christians
24-9-2011: "Liberation" of Iraq: Extermination of Arameans of Iraq. "Liberation" of Syria…..?????......
7-6-2011: The uproar in the Middle-East and the future of the Aramean nation
24-4-2010: Shutting down of Aramaic institute: It would be a travesty for Syria
6-7-2009: Arameans of Aram-Nahrin Organisation sent a letter to the President of Syria, Dr. Bashar al- Assad on the situation of the Aramean indigenous people.
============
12-8-2012: Saudi Arabia Sends Most Wanted Criminals to Syria, Yemeni Websites Reveal
29-11-2012: Syria Child Soldiers: Rebels Using Children In War - Human Rights Watch
24-3-2013: Jihadists, not Assad, apparently behind reported chemical attack in Syria
5-5-2013: Del Ponte "Our investigators have been in neighboring countries interviewing victims, doctors and field hospitals and, according to their report of last week which I have seen, there are strong, concrete suspicions ...."
===Videos ==
Beheading: Barbarism of worst kind.
19-2-2013: Hundreds of Syrian Christians have been killed
22-2-2012: Syria: the horror of Homs, a city at war
7-4-2012: Terrorist Extremists Destroyed Oldest Christian Church in Syria - USA supplied them
12-4-2012: Syrian Rebels Slaughter Christians
4-7-2012: Shocking Videos Reveal Truth Behind Syrian "Freedom Fighters"
24-7-2013: Syria - Middle East. Rebels murdered over 200 Christians, including families with children.
13-8-2012: Rebel Dark Side: Syrian 'charities' mute on atrocity claims
1-9-2012: Daraa: field execution for the volunteer policeman Muhammad Faysal Suleiman
12-9-2012: NATO Funded Syria Terrorists Torture and Behead Prisoners
21-10-2012: FSA Genocide against Minorities in Syria World must unite against FSA!!.
30-10-2012: FSA destroyed an Armenian church and burned the Holy Bible in Aleppo
15-12-2012: Lives of Minorities In Syria Under Western Backed Foreign Militant Occupation
23-12-2012: Turkish Islamist Terrorist Incites Syrians to Slaughter Syria's Religious Minorities
2-1-2013: Fatwa by Al Jazeera's Top Cleric: Pro-Gov't Syrian Civilians Are Legitimate Targets
20-3-2013: Video: West Turns a Blind Eye that Their Terrorists in Syria Used WMDs, Against all Evidence
31-3-2013: Video: Western-Backed FSA Use Child Soldiers in Syria
4-4-2013: New video shows Syrian rebels using US SEALs' sniper rifle
8-4-2013: Video: "Aleppo, the Castle": Documentary on Atrocities Committed by US-NATO Sponsored Terrorists in Syria
4-5-2013: Kosovo terror training camps re-open for Syrian rebels
15-5-2013: Shocking video: Cannibal terrorist says video from Syria is real: eat lung of soldier
23-6-2013: Jihadists ritualistically slaughter 3 people (priest Murad among them?)
30-6-2013: Syrian soldiers last words: "Forgive me dad, they're going to butcher me…. I am in slaughterhouse, they will behead me now…. "
2-7-2013: Sharia Law spreading amongst rebel held areas in Syria
5-7-2013: Sharia Court Room in Qaboun
27-8-2013: Free Syrian Army aka Al- Qaeda kills innocent truck drivers
25-10-2013: Syrians Have to Pay a Hefty Price to Release Kidnapped Bishops
The Copts of Egypt and the Arameans of Mesopotamia
26-10-2011: "Liberation" Iraq: Extermination Aramean Christians. "Liberation" Egypt: burning churches and slaughtering of Coptic Christians
12-1-2010: The Copts of Egypt and the Arameans of Mesopotamia: Two ancient nations targeted by fanaticism and bloodbaths
Aramean people: Aramean people (not to be confused with 'Armenians') speak Aramaic, the language spoken by Abraham, Moses and Jesus. They are the indigenous people of what was called in ancient times Aram- Nahrin, in our days it is called 'Mesopotamia'.
Some Arameans today identify themselves with "Assyrians", because of the spiritual colonial hate generating activities of the Western missionaries and diplomats in the Middle-East in 16th and 19th centuries. Other Arameans became known as "Chaldeans". However all of them are Arameans.In Turkey, the Arameans are called: Süryani. In Arabic they are called Al- Suryan.
---
The uproar in the Middle-East and the future of the Aramean nation.
| | | | |
| --- | --- | --- | --- |
| Morocco | Kuwait | Egypt | |
| Tunisia | Bahrain | | |
The Middle-East is in uproar and plunged in chaos. People stand up to demand for reforms, democracy and human rights. Daily demonstrations in the streets of Cairo toppled the regime of Husni Mubrak in January 2011. Before him, president Zine El Abidine Ben Ali of Tunisia was forced to resign. Also demonstrations in Bahrain, Qatar, Kuwait, Morocco and Jordan.
And the caravan of "revolution" is now heading for Syria and Libya. Unfortunately all that glitters is not gold. There is no human rights improvement and democracy in Egypt and there will be no human rights and democracy neither in Egypt nor in other parts of the Middle-East. For example, the Copts in Egypt are targeted mercilessly and the fanaticism is increasing dramatically.
For a discerning reader, it is clear that all these so-called rallies for "democracy" and "Human Rights" are invented, promoted and financed by the western powers to reshape the Middle-East so that a caliphate can be established to facilitate a bloody confrontation between the Islamic world and Israel. With that, the criminal and abominable Jesus of the West will fulfill the satanic prophecy of Albert Pike. More on this unholy prophecy of Albert Pike: http://www.threeworldwars.com/albert-pike2.htm
More on the involvement of the West in the Middle-East uproar: http://www.telegraph.co.uk/news/worldnews/africaandindianocean/egypt/8289686/Egypt-protests-Americas-secret-backing-for-rebel-leaders-behind-uprising.html
http://www.prisonplanet.com/barack-obama-throws-full-us-support-behind-middle-east-uprisings.html
The future of the Aramean indigenous nation in Syria, Turkey, Lebanon, Iraq and Jordan is not a rosy one, to say the least. The genocide and ethnic cleansing of the Aramean Indigenous nation of Iraq continues undiminished. The outside world is not interested in what is happening in Iraq.
For example, on 30th of May 2011, the west-Aramean Syrian Orthodox Arkan Jihad Yacob, father of four children, was killed in Mosul.
http://www.asianews.it/news-en/Kirkuk:-young-Christian-abducted,-tortured-and-beheaded-21576.html
Before him, on 16th of May, the East- Aramean Chaldean Yacob Issa was ritualistically killed in Kirkuk. We read amongst others about the barbaric slaughter, "horrific marks of torture", "tortured and then beheaded", "The head had been cut off and the eyes gauged out of their socket", "killed and mutilated a Christian construction worker", "his head was almost completely cut off", "carried traces of torture and the bites of dogs" http://www.asianews.it/news-en/Kirkuk:-young-Christian-abducted,-tortured-and-beheaded-21576.html
http://news.yahoo.com/s/afp/20110516/wl_mideast_afp/iraqunrestkidnapreligionchristian
The Arameans, sometimes also mistakenly called "Assyrians" or Chaldeans, originate from an area that become known to the public as "Mesopotamia" and was called in ancient times "Aram-Nahrin" in Aramaic and "Aram-Naharaim" in Hebrew. The indigenous Arameans are unfortunately unwanted in their own indigenous lands, now occupied by strangers, and are threatened with extinction.
In spite of wars, persecutions, pogroms and bloodbaths of the past centuries, they were able to survive under very difficult circumstances. With the fall of regime of Saddam Hussein, the situation of the Arameans of Iraq started to deteriorate. The fanatical and hateful evil forces of intolerance, until then kept under control by Saddam Hussein, attained freedom to unleash their hatred against the defenseless and peacful minded Aramean indigenous people of Aram-Nahrin. This resulted in the attacks on the churches and the killings of the spiritual and lay leaders.
These brutal killings and undiminished harassments resulted in that hundreds of thousands Arameans left Iraq for Syria, Jordan and the West. Before 2003, there were around 800.000 Arameans of different denominations in Iraq. Today however, less than the half of them still live in Iraq while the majority have left the ancestral homelands.
Colonialism: Main cause of the Aramean downfall in the Middle-East
The downfall of the Aramean nation of the Middle-East was facilitated by the western spiritual colonial activities in the Middle-east in the 16th and 19th centuries. This was done by implementation of division and hatred, inciting family against family, daughter against mother, son against father, village against village, weakening of the nation, extermination of their cultural heritage by diffusion of fake identities "Assyrians", "Chaldeans", introduction of fanatical nationalism based on fake identities, division of spiritual institutions, bribery and brainwashing of their leaders to weaken them, distortion of their history and identity ..etc... etc...
(More on spiritual colonialism: http://www.aramnahrin.org/English/Aramean_Spiritual_Genocide.htm
Recent analyze on the Arameans of Iraq: http://www.iraqichristians.info/English/Arameans_Iraq_Persecutions_Killings_Ethnic_Cleansing_29_12_2010.htm
More articles on the Aramean indigenous nation of Iraq: http://www.iraqichristians.info/English/iraqichristians.htm
---

Subscribe to our newsletter.
Copyright © Aram-Nahrin Organisation