Aramean people: Aramean people (not to be confused with 'Armenians') speak Aramaic, the language spoken by Abraham, Moses and Jesus. They are the indigenous people of what was called in ancient times Aram- Nahrin, in our days it is called 'Mesopotamia'.
Some Arameans today identify themselves with "Assyrians", because of the spiritual colonial hate generating activities of the Western missionaries and diplomats in the Middle-East in 16th and 19th centuries. Other Arameans became known as "Chaldeans". However all of them are Arameans.
In Turkey, the Arameans are called: Süryani. In Arabic they are called Al- Suryan.
---
Letter Patriarch to Mgr. J.Y. Cicek- His marionette Daniel Zeyno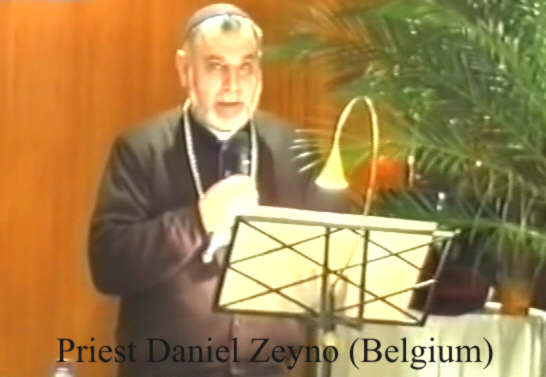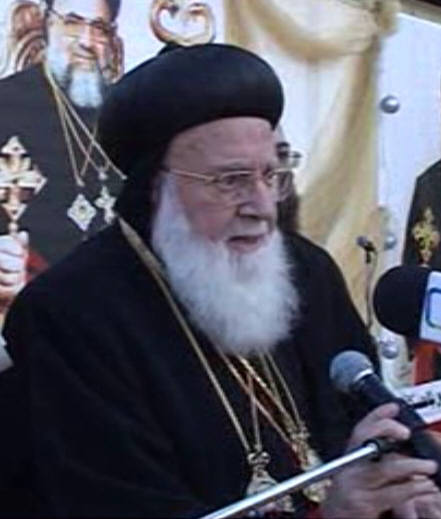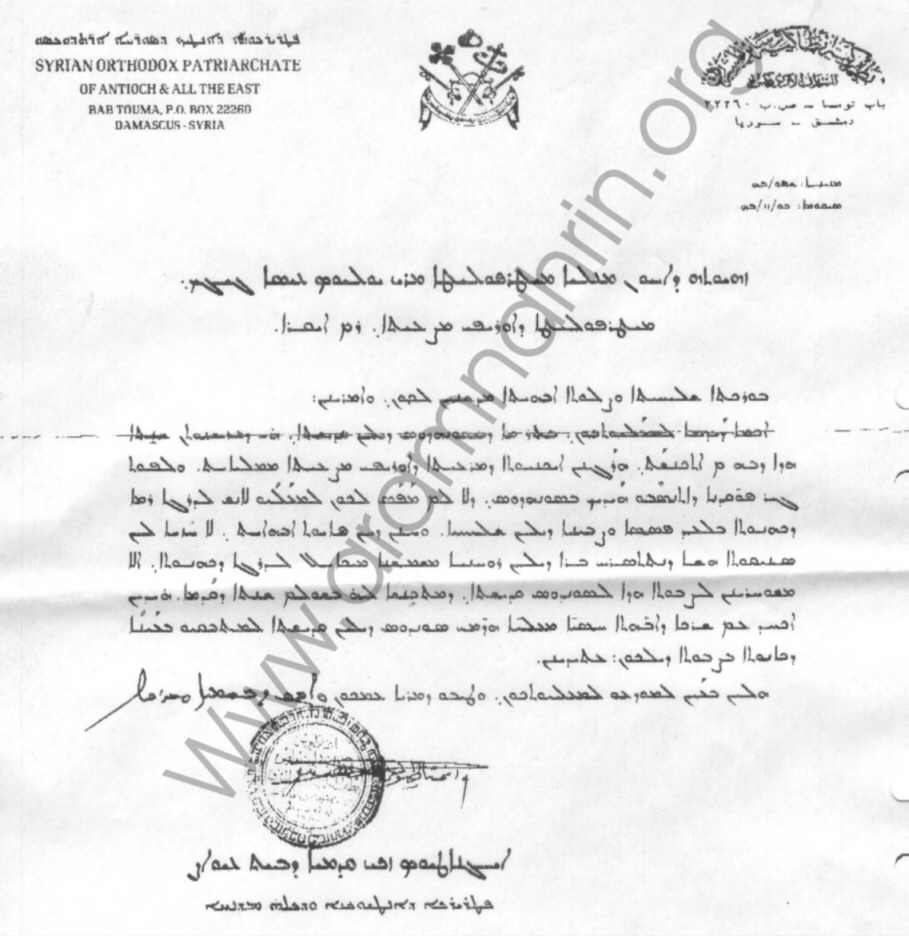 ---
ܙܗܝܘܬ݂ܗ ܕܐܚܘܢ ܡܥܠܝܐ ܡܝܛܬܪܦܘܠܝܛܐ ܡܪܝ̱ ܝܘܠܘܣ ܥܝܣܐ ܓ̣ܬܓ̣ܟ:
ܡܝܬܪܦܘܠܝܛܐ ܕܐܘܪܝܦܝ ܡܨܥܝܬܐ̣ ܪܡ ܐܝܩܪܐ.
ܒܘܪܟܬ̣ܐ ܫܠܝܚܝܬܐ ܘܨܠܘܬ̣ܐ ܐܒܗܝܬܐ ܡܕܫܢܢ ܠܟ݂ܘܢ: ܘܐܡܪܝܢܢ: ܐܟ݂ܡܐ ܕܕܥܐ ܠܡܥܠܝܘܬܟ݂ܘܢ: ܒܬܪ ܡܐ ܕܣܘܢܗܕܘܣ ܕܝܠܢ ܩܕܘܝܫܬܐ: ܗܪܓܢܢ ܐܝܟܢܝܘܬ̣ܐ ܕܡܪܥܝܬܐ ܕܐܘܪܝܦܝ ܡܨܥܝܬܐ ܡܡܠܝܐܝܬ̣.
ܘܠܦܘܬ̣ ܓܝܪ ܦܘܩܕܢܐ ܕܐܬ̣ܢܗܒܘ ܗܝܕܝܟ݂ ܒܣܘܢܗܕܘܣ: ܕܠܐ ܠܡ ܡܦܣ ܠܟ݂ܘܢ ܠܡܥܠܝܘ ܠܐ̱ܢܫ ܠܕܪܓ̣ܐ ܪܡܐ ܕܟܗܢܘܬ݂ܐ ܒܠܥܕ ܦܣܣܐ ܘܨܒܝܢܐ ܕܝܠܢ ܫܠܝܚܝܐ.ܘܚܢܢ ܕܝܢ ܦܐܝܘܬ ܐܒܗܐܝܬ: ܠܐ ܚܙܝܐ ܠܢ ܣܢܘܬ̣ܐ ܗܫܐ ܕܢܬܬܣܪܚ ܒܪܐ ܕܝܠܢ ܡܫܡܫܢܐ ܡܝܟ̣ܐܝܠ ܠܕܪܓ̣ܐ ܕܟܗܢܘܬ̣ܐ: ܐܠܳܐ ܡܫܘܚܪܺܢܰܢ ܠܨܒܽܘܬܳܐ ܗܳܕܶܐ ܠܣܘܢܕܘܣ ܩܕܺܫܬܳܐ: ܕܡܬܟܢܫܐ ܠܗ̇ ܒܫܘܠܡ ܫܢܬܐ ܕܩܕܡܐ. ܗܝܕܝܢ ܐܟܚܕ ܥܡ ܫܪܟܐ ܕܐܒܗܬܐ ܚܣܝܐ ܡܥܠܝܐ ܗܕܡܝ ܣܘܢܕܘܣ ܕܝܠܢ ܩܕܫܬܐ ܠܡܬܒܩܥܘ ܒܥܝܢܐ ܕܟܐܝܘܬܐ ܕܝܠܟ݂ܘܢ: ܥܬܝܕܝܢܢ.
ܗܠܢ ܒܥܝܢ ܠܡܘܕܥܘ ܠܡܥܠܝܘܬܟܘܢ: ܘܛܝܒܘ ܕܡܪܝܐ ܥܡܟܘܢ ܘ ܐܒܘܢ ܕܒܫܡܝܐ ܘܫܪܟܐ
ܐܝܓܢܐܛܥܘܣ ܙܟܝ ܩܕܡܝܐ ܕܒܝܬ ܥܝܘܐܨ
ܦܛܪܝܪܟܐ ܕܐܢܛܝܘܟܝܐ ܘܕܟܠܗ ܡܕܢܚܐ
---
English
Number: 346/2005
Date: 26-7-2005
To the dignity of our Greatly Esteemed brother, bishop Mor Julius Isa Cicek, metropolitan of the archdiocese of Central Europe; High Respected.
Apostolic blessings and prayers of the church father we convey to you (as a present) and say:
As it is known to Your Highness: after the Holy Synod took place: which gathered this year in 2005 under our chairmanship: We discussed thoroughly the situation of the diocese of central Europe. According the decision which was taken in the synod: You have no permission to consecrate someone to a higher spiritual rank without our apostolic approval.
And we in turn, in agreement with our fatherly task: Do not see the necessity of consecrating at this moment our son and servant Michael to the rank of a spirituality (=spiritual leader).
But we shall postpone this matter until the (next) Holy Synod: which shall gather at the end of this year.
And thereafter, shall we together as (spiritual) fathers, worthy bishops, servants of our holy synod, look with righteous glance to your matter: Which for sure shall take place.
We wanted to inform your Highness about these issues: And the mercy of the Lord be upon you and our father in the heaven………..
Ignatius Zakkay Beth Iwas the first , Patriarch of Antioch and all the east.
---

Subscribe to our newsletter.
Copyright © Aram-Naharaim Organization. All rights reserved.